Let us introduce our company!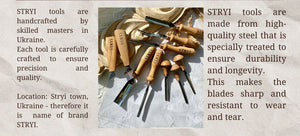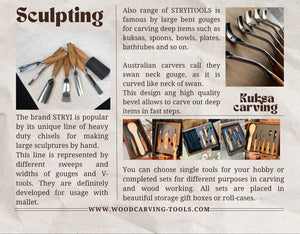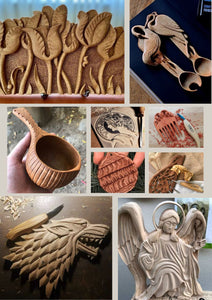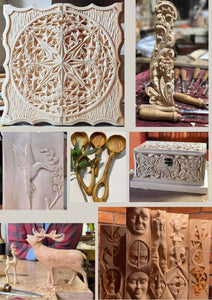 All these items are made our talented customers: starters and professionals.
You also can!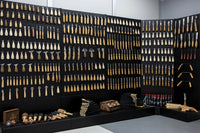 Why STRYI?
Why STRYI?
- Tool comes sharpened and ready to use right from the package, carefully packed while delivering, cutting edges are protected from the damages.
- Fast and prompt shipping to any country from Ukraine
- Associated goods for woodcarving
- Feedback on different web sites and forums.
- VIP offers – producing tools according to client's drawing
- guaranty of the declared quality of the tools and proper condition while receiving.
BUY NOW
Feedback from our customers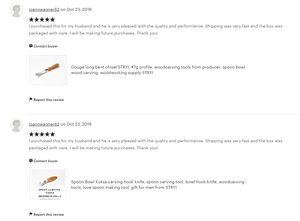 Feedback about us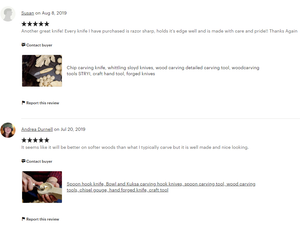 Feedback about us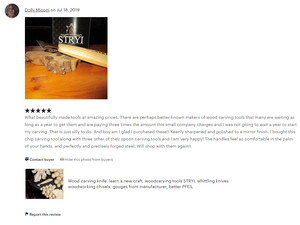 Feedback about us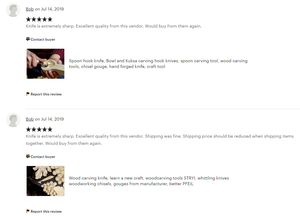 Feedback about us
Woodsmith Magazine about STRYI tools
Woodsmith Magazine No.245, 2019, p.16-19
Mid-range carving tools from manufacturer STRYI were described in short overall by Woodsmith. Main tips: 
- the blades were sharpest out of the box of all the sets that author ever received;
- carving in ash the blades held an edge nicely; 
- STRYI shape handles carver like most of all;
- Author like the fact that it's a small group of 15 skilled craftmen making these tools by hand. 
Read more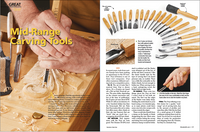 Exchange and return of good quality goods
Exchange and return of good quality goods

You can exchange a good for a similar product. The goods shall be exchanged within 14 days from the day of receipt, provided that the goods have not been used, that their presentation, consumer properties, seals, factory labels, and that there is a sales receipt or other document confirming the payment of the specified goods.

In the event of a buyer's refusal of goods of adequate quality, the cost of delivery and return is paid by the buyer.

Terms of return of goods of improper quality.

In case of doubt as to the quality of the goods consumed, such goods must be subject to specialized expertise. The exchange or return of money for such goods is realized only on the basis of the results of the examination.

If you have problems with the product, first take the following actions:

- contact us in any way convenient for you - section Contacts