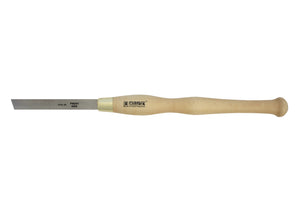 Detailed Description

Woodturning chisels HSS LINE PROFI are made of quality high speed steel POLDI, heat treated up to 64 HRc. Durability of these tools is several times higher compared to standard types. Blades are mounted into ergonomic beech handles size 315 x 35 mm.
Blade cross-section: 4 x 18mm
Blade length: 150mm
Total length of the tool: 465mm
The chisels are packed in PVC cover.